Care Management (CM) is a promising team-based, patient-centered approach designed to assist patients and their support systems in managing medical conditions more effectively. It also encompasses those care coordination activities needed to help manage chronic illness.

Health care delivery systems nationwide are working to effectively treat the growing number of patients in the system.

The aim of care management is to assist in the effort to minimize health risks, thereby reducing healthcare costs.

Care management is the number one way of managing healthcare, en masse. Unlike case management which is more disease than populus-centric, CM is organized around the idea that interventions for individuals within the given population will reduce long-term costs and associated risks of healthcare services.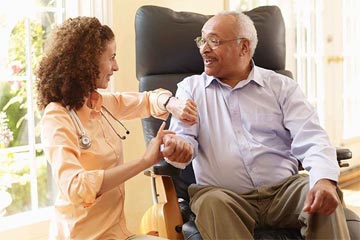 FAQ - Care Management
At its root, CM is a set of activities designed to exclusively assist patients and their support systems in the management of their medical conditions, as well as any related psychosocial problems more effectively.
A complex care manager is the healthcare professional in charge of an individual's care management.
A high percentage of annual medical expenditures come from patients with complex health care needs.
Care management in healthcare is intended to improve the patient's care as well as reduce the need for extensive medical services.
On the other hand, nurses in care management are availalble by phone to assist patients with the clinical terms in outpatient settings rather than inpatient.
A care management nurse will be responsible for ensuring that you/r family members primary physician is aware of/involved in the case.